When done to an exemplary standard, barn conversions seamlessly blend the idyllic country lifestyle with practical living. It is a huge undertaking, with essential considerations needing to be made to achieve a successful barn conversion.
These types of refurbishment are typically recognised for the retention of charming, characteristic traits, whilst providing habitable and desirable living spaces. A typical barn is not recognised for general comfort, and a significant level of care and work needs to be undertaken to bring them up to scratch.
The rewards for completing a barn conversion to an outstanding finish, however, speak for themselves. So what steps need to be taken to achieve this?
Sourcing a barn and arranging finance
Whilst barn conversions aren't typical finds on property portals, finding a blank canvas, to begin with, poses an even greater challenge. Speaking with estate agents who operate in rural areas directly is a great first step, as their local knowledge and contacts are great resources for finding barns. In addition, websites like Barns Etc are also an excellent source for prospective properties that would be suitable for a barn conversion.
Once you have identified a property to undertake the work on, you will need to consider finances. A conventional mortgage will not lend itself to a conversion project where you will require funds released to support key phases of the renovation.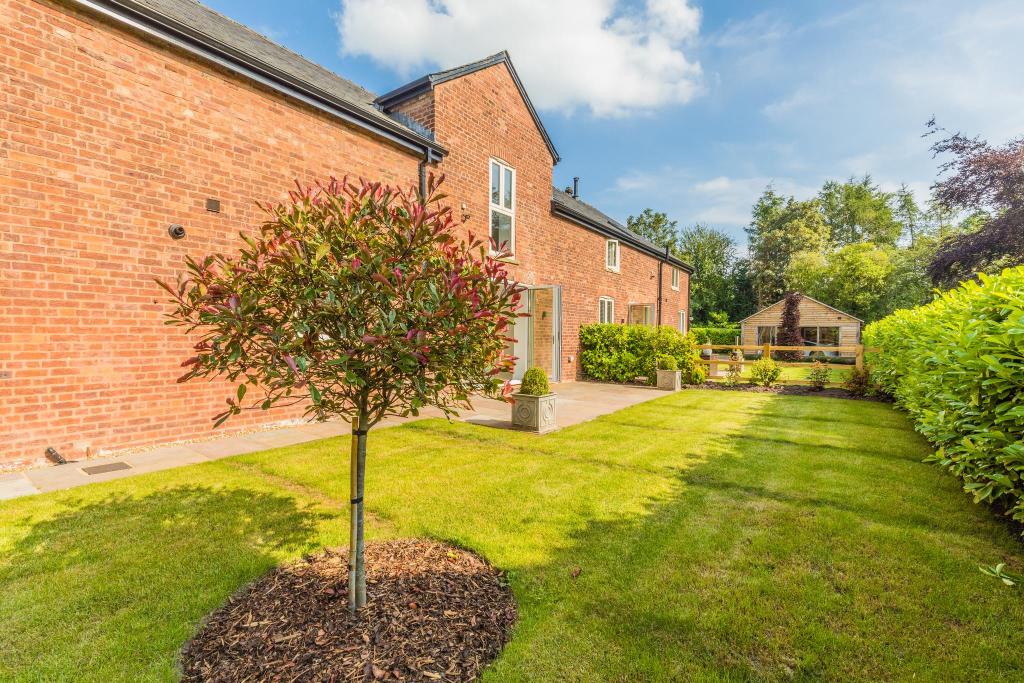 Planning and surveys
Permitted development (PD) rights for change of use of agricultural buildings to residential only applies in England. While this is not done under a full planning application, you will still need to notify the council of your intention to convert a barn.
You will need to check if your local authority asks for prior approval for considerations such as noise impact, contamination, flood risks and also vehicle access. Additionally, they will assess the possibility of harm in changing the property to residential use from agricultural.

Other caveats decree that your barn must be no larger than 465m2 either as one residence or split into several homes – up to a maximum of five. Keep in mind that you must use the original structure, so the barn cannot be demolished and rebuilt. Additionally, balconies are not permitted on the barn structure.
As barns have usually been erected swiftly (and typically cheaply) as simple stores or to meet other agricultural purposes, it is important to guarantee their stability. Make sure you have the property assessed by a qualified surveyor, structural engineer or architect before purchasing.
The main aspects to look over include the foundations, the roof structure and any load-bearing walls. Should you wish to add a second storey, for example, it is usually common for barns to need underpinning.
Services and utilities
It's highly likely that any barn you intend to convert will lack the main services and utilities, such as water, electricity, gas, and potentially even drainage. Factoring this in when sourcing a barn and getting quotes as early as possible when enquiring will help you to budget for the project, whilst also potentially saving you thousands. Bundling utility installations together, whilst fitting renewable options such as heat pumps and electronic solar panels, can also help to reduce costs in the long term.
Design and retaining features
Arguably the most taxing stage of a barn conversion is the design part. Even with the shell of a building present, it is always advisable to seek advice from an architect or structural professional.
Regardless of your property refurbishment experience, barn conversions require a significant degree of skill to maximise the potential of their existing structure; particularly if it was never intended to be used for anything other than agricultural purposes.
The key to achieving the best results of a barn conversion is striking a balance between practical living space, the barn's original character and features, whilst utilising elements such as the internal height that is typically on offer.
Barns are mostly recognised for their old beams, timber cladding and stunning stonework. Retaining these features and incorporating them into the design will help to enhance the barn's character, offering specific highlights within the conversion and delivering the result of a unique, highly saleable property. The inclusion of any additional, new materials, should be done sensitively and not detract from the original materials and features of the barn. This doesn't however mean you cannot experiment with mixing contemporary designs and features into your conversion!
Insulation and heating
The majority of barn structures do not have insulation, so one of the critical components when undertaking a conversion is to ensure the thermal performance meets modern-day requirements.
As you should be looking to retain the appearance of the external cladding and structure (regardless of the material, be this brick, metal, stone or timber), then you will have to compensate by internally insulating the walls. This will mean battening out and fitting breathable insulation between any stud walls, which can then be covered with plasterboard.
If you are planning on retaining any vaulted ceilings, then insulation can typically be fitted between and beneath the rafters. You will, however, also need to add protection underfoot, which means you will likely need to dig down through the floor to accommodate sturdy insulation boards.
In order to retain the characteristics of the original barn during a conversion, you may wish to opt for underfloor heating. Firstly, this method means that you will preserve the visual aesthetics by not having to attach any radiators to the walls. Secondly, underfloor heating has the ability to provide a more even climate in open-plan, vaulted spaces; such as barn conversions.
Layouts, lighting and space
Barns are typically taller but narrower than a traditional property. This means that numerous partitions and corridors such as hallways are not going to be the best use of space when planning new layouts. Barn conversions lend themselves much better to open plan living, which also aids the distribution of natural light. 
Barns do not commonly feature plenty of natural internal light opportunities, so looking at options for windows is almost certain when planning a conversion. This does, however, create problems during the planning process. Many planners see the addition of windows as detrimental to the agricultural appeal of the structure, particularly on the main façade. As a result, conservation-style roof lights tend to be the go-to discreet solution; offering a top-down illumination that lends itself to open-plan living remarkably well.
Another subject that planners tend to find disruptive is the addition of space, such as large extensions. Smaller extensions can however be permitted, providing they do not detract from the character of the barn structure itself. 
Incorporating bedrooms into a barn conversion layout is one of the trickiest factors when planning a barn conversion, in order to make them feel separate and not convey the whole interior as a studio apartment feel. If your barn conversion does not lend itself to having a full upper floor, then it may be worthwhile planning on adding mezzanine levels at either end, with a potential joining with a galleried landing.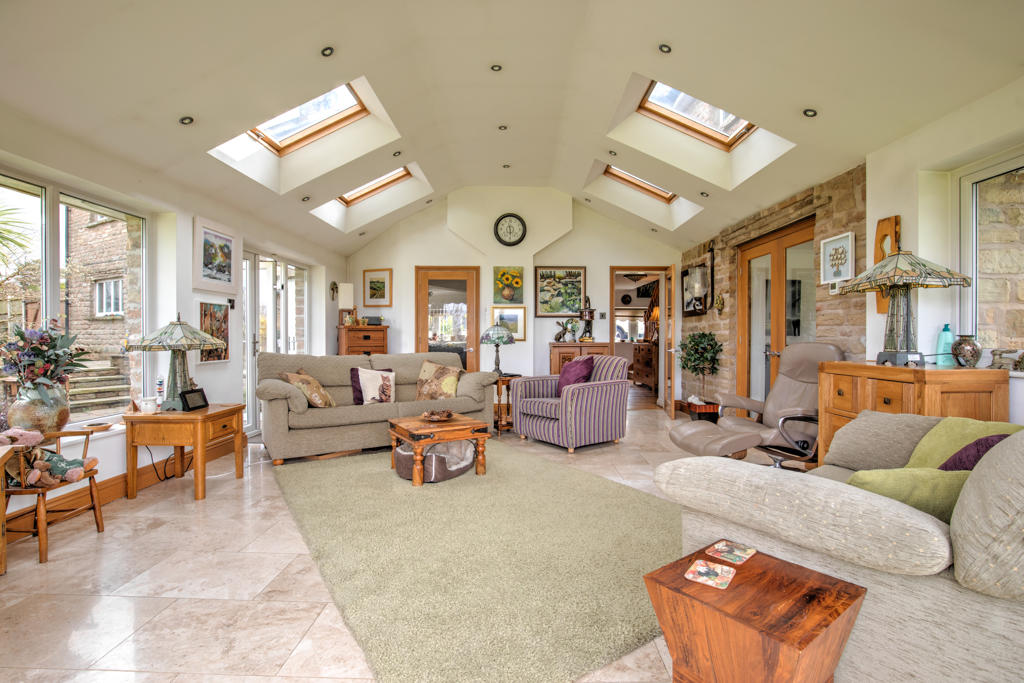 Costs and value
Barn conversions are not cheap. The very different approach of converting and renovating a barn over a traditional property requires attention to detail, satisfying planners, and you may find yourself spending more per m2 of floor space than building a new property from scratch.
Whilst the costs of the conversion may typically be higher, however, a high-quality barn conversion oozing in character and having retained many of its features can be remarkably attractive to prospective buyers.
It's important before taking any step in a barn conversion to work out the costings, from the associated legal fees, planning documentation, through the costs of the refurbishment and conversion work itself. A well-finished barn conversion, however, should have no difficulty in attracting the sales figure it deserves.
If you'd like more advice on buying or selling barn conversions across Cheshire, Simon and Richard would be delighted to assist you further with any queries you may have; you can contact us or call 0161 443 4830.